In 1994, A Village Fireplace Shop started as a hearth-only shop. We started small with just four employees, but have significantly grown over the years.
In 1999, we added a barbecue lineup to the store, with service being a main focus. You can buy a barbecue almost anywhere, but where do you go when something goes wrong? We look after our customers after the sale and carry replacement parts for our units—whether it's fireplaces, barbecues, or furnaces. We also began building custom fireplace mantels with our in-store carpenter and installed an on-site spray booth for finishing.
By 2002, there was a need for HVAC sales within our company. Along came furnaces, central air, ductwork, humidifiers, and indoor air quality units. The HVAC side of the business was born! We now have licensed duct design and heat loss employees, and licensed sheet metal and air conditioning technicians, who complement our licensed and experienced gas fitters and WETT techs (for wood fireplaces and inserts).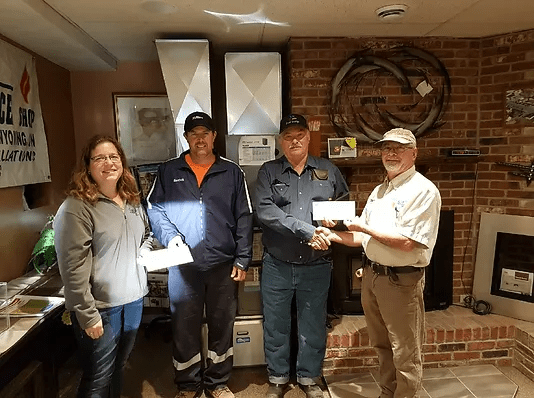 Today, A Village Fireplace Shop celebrates 25 years and boasts over 50 fireplaces on display, along with barbecues, HVAC equipment, and electric fireplaces. Our showroom is the largest in Lambton Kent and allows our customers to view fireplaces and accessories in a home-like setting. In 2017, we hosted an open house to celebrate our expansion to allow for an area dedicated to barbecues. Our staff maintains and upgrades their certifications on a regular basis so we can continue being your one-stop shop for all home comfort needs!
We are located at 623 Broadway Street in Wyoming, ON, and we welcome guests any time between 9:00 a.m. and 5:00 p.m. Monday to Friday, or on Saturdays until 2:00 p.m.