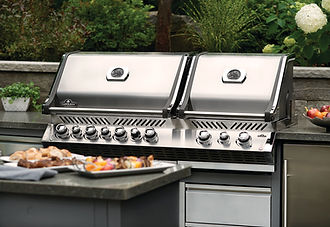 Built-In
Enjoy the perfect outdoor kitchen, fully customized from the grill head, to the cabinets, to a wide array of other built-in accessories. We absolutely love the quality of our manufacturers—from premium Napoleon and Delta Heats, to the luxury level of Twin Eagles.
Available Brands: Napoleon, Blaze, Delta Heat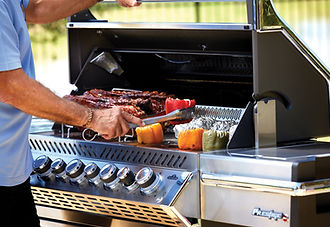 Cart Models
Our cart models are our number one sellers and the most popular option for home grilling. Get the quality of premium and luxury barbecues, without worrying about how to build it in! These carts offer preparation area, storage, and sleek stainless steel designs.
Available Brands: Napoleon, Napoleon Ambiance Upgraded Series, Blaze, Delta Heat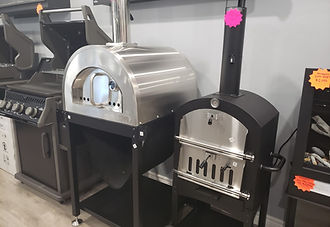 Pizza Ovens
Check out our high-quality, wood-fired pizza ovens. These are a must-see in our shop and an instant-love for those home pizza chefs wanting a quality oven for their masterpieces.
Available Brands: WPPO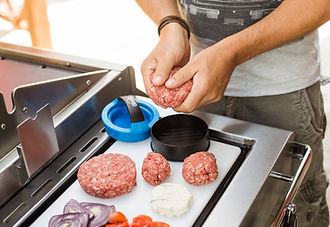 Accessories
No grill is complete without accessories. From the traditional brush and toolset, to pepper racks, hamburger molds, smoker tubes, and rotisserie add-ons, there's a little something for everyone to make a meal sensational! A wide selection of accessories are kept in-store!
Available Brands: Napoleon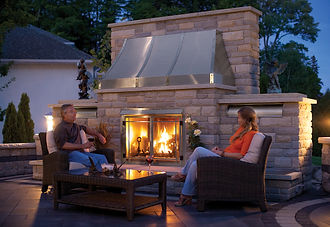 Fireplaces
A fireplace is a great addition to an outdoor retreat, and they offer an open or partial glass so venting is not required. Please note that unless outdoor rated, most fireplaces in store cannot go in an outdoor application!​
Available Brands: Napoleon, Jotul, Regency, Valor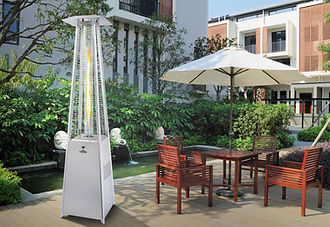 Patio Lamps
A gas or propane patio heater is a gorgeous and compact addition for any pool area or deck. Increasingly seen on outdoor patios at restaurants, units like Napoleon's Bellagio or Travis' Tempest Torch provide a luminous and warm torch flame for added ambiance and warmth.
​Available Brands: Napoleon, Tempest Torch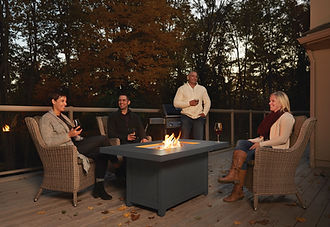 Patio Tables
Embrace and extend cool summer nights with a patio table. Available in rectangle, square and round displays, these units are sturdy, versatile, and a stunning addition to any home or cottage backyard oasis.​
Available Brands: Napoleon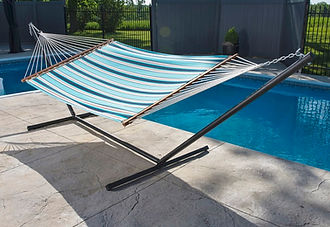 Hammocks
Designed in Guelph, Ontario, our Sunbrella quilted hammocks carry a one-year warranty and are great for single or double occupants. These reversible hammocks can be mounted between two trees, or connected to our 15' 3-beam metal stands. Come check out our designs in-store today!​
Total length: 156"
Quilted bed size: 79" x 53" wide
Weight capacity: 450lb
End supports: Hardwood